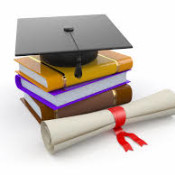 I'm all about education both in school and through life experience but I often look at what I was taught and think that the education system might have missed the boat on a few things that could make the world of difference in a person's future. Here's my take on 7 things I wish they taught at school.


1.The importance of goal setting
Not once while I was in school was this ever discussed, mentioned or taught in grade school, high school or university yet it is a basic success tool that is paramount to achieving one's life's desires. I truly believe that providing a student with this basic tool and education with respect to creating a map to their destination is a must!