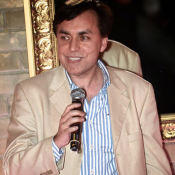 1. For our readers to get to know you better can you please tell us who you are, what type of business you are in and why?
I'm a serial CTO and Advisor to a number of compelling startups in Canada across a number of domains (e.g. e/m-commerce, HR Tech, Telecom, Social Media, Messaging, OSS/BSS etc.).
I have over 20 years of experience in leading engineering, product/project management, and strategic planning initiatives in both rapidly growing start-ups and large enterprises.