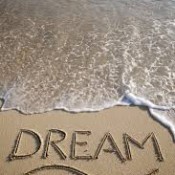 This post is inspired by my dear friend, Doina Oncel (owner of this blog) and a Facebook post of hers that caught my eye. (If you aren't following her on Facebook yet, make sure you do as she has a lot of wise and valuable things to say. You can follow her here)
The thought she inspired me to write about is complacency. We are often brought up a certain way, to go to school, get a job, work and live a certain life . While there is nothing wrong with living this 'normal' life I believe and encourage you to live life on your terms and not within someone else's view of normal.
Those of you who follow me know that I often write and speak about outrageous goals and living a life beyond mediocrity however this credo is often misunderstood.
There are many who have opted for what may be considered the 'normal' lifestyle of working in their job or career, spending time with family, living in the same place all their lives etc. and to those people who are extremely happy and living life on their terms, I applaud them. You don't need to be a speaker, writer or millionaire to be living the life of your dreams.
For those of you, however, who are not happy, who have settled because 'society' tells them to settle, who go to work because it was the next logical step after school and who complain that they are not happy, those are the people I am speaking to in hopes that someone that needs to hear this, hears it…To those people… I encourage you to dream and live life on your terms.
Earl Nightingale said it well, " We can let circumstances rule us, or we can take charge and rule our lives from within."
Understand that you can 'poke life', as my friend Doina says. You can 'mold it'. Understand that you truly can be, do and have anything you want in life. You can live where you want to live, be who you want to be. Don't let people or the norm tell you what your reality should be.
Dream. Live life on your terms.
To your success,
Tereza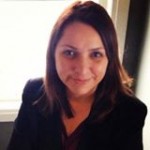 Tereza Kumric is a mom of 4, all about those outrageous goals and providing solo-preneurs the tools and resources to achieve them. Mortgage specialist (www.terezakumric.com), blogger extraordinaire and internet marketer (http://dream.stepintoprosperity.com) … her passion is helping people achieve their dreams. Forever a student (and teacher) of personal development, Tereza shares her insights on her blog at www.theinspiraconnection.com. She is happy to connect with you on Twitter, LinkedIn and Facebook.