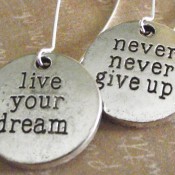 There's a reason I choose not to quit and it isn't what you think.
It's not just because I strive for success.
It's not because of what's on my vision board.
It's not because of money.
It's not because I have huge dreams that I am working towards every day.
It's definitely not because of something a guru told me.
It's not just because I believe that perseverance and hard work will pay off if we stick to our guns and keep going even when the going gets tough and it's not just because I believe that each time I fall and get up I am stronger, wiser and closer to my goal.
… although these are all powerful motivators and certainly strong reasons as to why not to quit.
My reason, however… my #1 reason for not quitting is because of a huge responsibility I was given 20 years ago when I became a mom. I now am a proud mother of 4 children with desires, dreams ….as well as fears and doubts.
What do we teach our children when we quit? By quitting, I am teaching my kids to do the same. By letting tough times and obstacles get in the way of my dreams, I am teaching them that when it gets rough, or boring or unpleasant… well maybe we should throw in the towel.
I have been given a responsibility to lead by example. We can talk to kids about commitment and responsibility until we are blue in the face but when we show them that anything is possible and when we keep going through ice storms, financial crisis, illness … I believe that we are empowering them and teaching them to be victors, not victims of circumstance.
Quitting is not an option. Let's empower and inspire the next generation to dream, lead, change the world, embrace life … even when things get a little rough.
To your success,
Tereza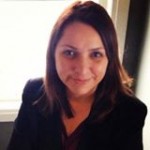 Tereza Kumric is a mom of 4, all about those outrageous goals and providing solo-preneurs the tools and resources to achieve them. Mortgage specialist (www.terezakumric.com), blogger extraordinaire and internet marketer, running her own digital franchise (www.stepintoprosperity.com) … her passion is helping people achieve their dreams. Forever a student (and teacher) of personal development, Tereza shares her insights on her blog at www.theinspiraconnection.com. She is happy to connect with you on Twitter, LinkedIn and Facebook.