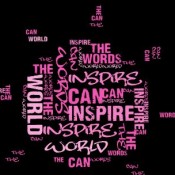 I truly believe that words have power and so I have compiled a list of some of my favourite success quotes with the intention of sharing words of wisdom from some of the greatest successes of our time. We are bombarded with bad news, criticism , hateful and disempowering words all the time so why not some empowering, inspiring messages instead? Quotes like the ones below have the power to get us through a roiugh day, a setback, or simply remind us of our goals, our vision and inspire us to continue on. Enjoy!
You can't climb the ladder of success with your hands in your pockets. ~ Arnold Schwarzenegger
I have not failed. I've just found 10,000 ways that won't work. ~ Thomas A. Edison
Whatever the mind can conceive and believe, it can achieve. ~ Napoleon Hill, Think and Grow Rich
All our dreams can come true if we have the courage to pursue them. ~ Walt Disney
Great minds discuss ideas; average minds discuss events; small minds discuss people. ~ Eleanor Roosevelt
People often say that motivation doesn't last. Well, neither does bathing – that's why we recommend it daily. ~ Zig Ziglar
If you don't design your own life plan, chances are you'll fall into someone else's plan. And guess what they have planned for you? Not much. ~ Jim Rohn
What God intended for you goes far beyond anything you can imagine.~ Oprah Winfrey
Here's to the crazy ones — the misfits, the rebels, the troublemakers, the round pegs in the square holes. The ones who see things differently — they're not fond of rules. You can quote them, disagree with them, glorify or vilify them, but the only thing you can't do is ignore them because they change things. They push the human race forward, and while some may see them as the crazy ones, we see genius, because the ones who are crazy enough to think that they can change the world, are the ones who do. ~ Steve Jobs
And an excerpt from Life, the Truth, and Being Free :
Dare to Be
When a new day begins, dare to smile gratefully.
When there is darkness, dare to be the first to shine a light.
When there is injustice, dare to be the first to condemn it.
When something seems difficult, dare to do it anyway.
When life seems to beat you down, dare to fight back.
When there seems to be no hope, dare to find some.
When you're feeling tired, dare to keep going.
When times are tough, dare to be tougher.
When love hurts you, dare to love again.
When someone is hurting, dare to help them heal.
When another is lost, dare to help them find the way.
When a friend falls, dare to be the first to extend a hand.
When you cross paths with another, dare to make them smile.
When you feel great, dare to help someone else feel great too.
When the day has ended, dare to feel as you've done your best.
Dare to be the best you can –
At all times, Dare to be!"
― Steve Maraboli
To your success,
Tereza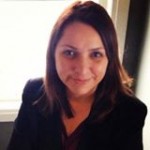 Tereza Kumric is a mom of 4, all about those outrageous goals and providing solo-preneurs the tools and resources to achieve them. Mortgage specialist (www.terezakumric.com), blogger extraordinaire and internet marketer, running her own "digital franchise" style business (www.stepintoprosperity.com) … her passion is helping people achieve their dreams. Forever a student (and teacher) of personal development, Tereza shares her insights on her blog at www.theinspiraconnection.com. She is happy to connect with you on Twitter, LinkedIn and Facebook.